Starting a Business: The New 'Safe' Career?
Starting a business is often seen as a risky move, the choice of dreamers or the desperate. Much more risky to start a business than to go to work for someone else.
But that view is changing as more people find their inner entrepreneur to be the solution to the recession. With the internet allowing access to more and more information and niche markets, startups are the new black, and not just among millenials. Growing anti-corporate attitudes and belief in jobs that are personally enriching and satisfying has no doubt fulled this as well.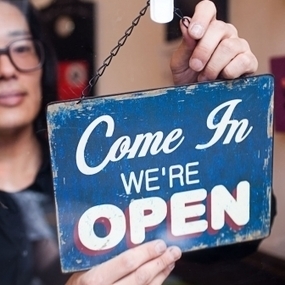 Is it really that big a gamble to start your own business? Compared with other options, maybe not.
True, steady jobs are not so steady anymore. The threat of redundancy hangs over almost everyone, from administrative assistants to corporate executives. Starting a business is an appealing option for many people, a chance to make their own stamp on the world. Of course, it's very hard work; when you are the company, the pressure is really on. Most entrepreneurs succeed through a lot of hard work, and then maybe a bit more hard work on top of that.
But as Erik Sherman points out in the article, taking your fate into your own hands can give you a lot more power over your life than working for someone else does. You can create the kind of company that you would want to work for. So it's not an easy career, starting a business, but it's not the mad risk it once was.
See on Scoop.it – Quotefish Small Business Report Spring
See on www.inc.com
---